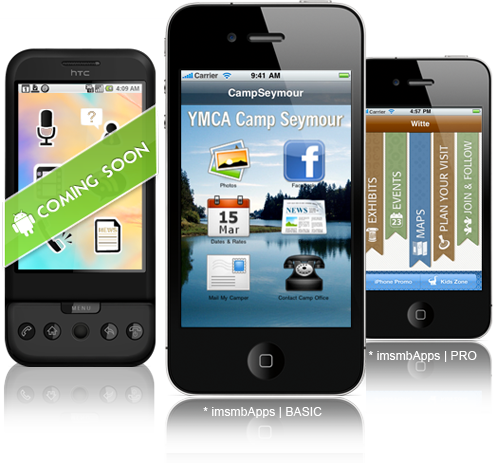 imSMB.com has launched a new simple, drag and drop, iPhone application builder, shattering the former barriers to entry in the burgeoning mobile app market.
With imSMBApps Mobile software, small business owners and marketers can create apps in as little as five minutes. It eliminates the need to budget for design and developer costs in order to create mobile applications.
imSMBApps Mobile includes an AppTracker that tracks your application's daily stats and a Point-n-Click content management system that enables content to be created and updated in real time via the Cloud.
"iPhone applications reach existing and new customers on the go, but many business owners lack the time, knowledge, or budget to create mobile apps without outsourcing," says Ben Fisher, VP Biz Dev of imSMB.com. "To succeed in today's highly competitive market, small businesses ( SMB ) have to incorporate mobile and social media applications into their marketing plans. imSMB.com enables them to easily and inexpensively reach buyers wherever they are, on their mobile device."
imSMBApps Mobile iPhone apps can upload menus, promote sales, specials, take reservations, provide locations, list updated inventory, provide alerts and more. Even nonprofits can use EasyMobile. They can post events, information on how to get involved, and take donations — all with customized buttons and consistent company branding throughout the application.
The imSMBApps's performance can then be tracked through the AppTracker, which provides information on the number of downloads and the number of times each one of the self-built application's buttons has been clicked.
More product info and build an iPhone app for free today at: http://www.imsmb.com/iphone-app/